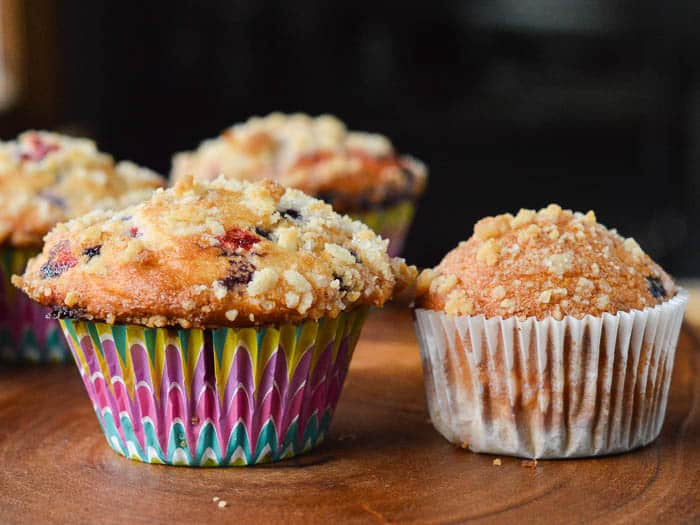 Let's face it, some of us do not have too much time on our hands. We might have to focus on schooling, have day jobs, cater to family, and be faced with other overwhelming responsibilities. Many of us find it difficult to have a few minutes of our own time during the day. Who has the time to make a homemade meal from scratch every day? Sometimes you just need to cheat, do it the easy way. You can transform store-bought boxed mixes into homemade creations by making a few small changes.
Although it is easy to make muffins from store-bought mixes, the taste can sometimes be lacking that homemade feel you so badly crave. There are many ways to make your box muffin mix more delicious! Mix in your favorite frozen or fresh berries to give the muffins a fruity flavor. To add texture and crunch to your muffins, you can stir in chopped nuts or toasted coconut flakes. You can also play with flavor by adding vanilla extract, cinnamon, or pumpkin puree. You can also add a teaspoon of your favorite powdered spices to your muffins or pancake mix to give it an extra kick. Have fun with it and discover what combination works best for you. These are just a few combinations you can try!
Get Fruity
For a healthy boost of flavor, you can add fresh or frozen berries to the batter. You may add fresh blueberries, raspberries, blackberries, and strawberries to your batter if you enjoy the taste of berries. Make sure you cut the strawberries into small pieces before adding them to the batter. Fake or dried fruit can be replaced with fresh, delicious fruit in the original recipe.
For a new taste, add a few diced fruits to the batter. You can use fresh peaches, bananas, apples, pears and strawberries. However, you can also experiment with other fresh fruits, or whatever season is available. Before adding the fruit to the batter, cut them into small blueberry-sized pieces.
Throw in Ingredients/Spices/Nuts
For a crunchy texture, add a tablespoonful of chopped nuts to your batter. This recipe can be made with almonds, pecans or chopped walnuts. They will not only add flavor and texture to the batter, but also healthy fats. Just add the nuts to the batter and stir.
Incorporate toasted coconut for a rich, flavorful texture. Incorporate a tablespoon of the toasted coconut in the batter. After you have poured the batter into each muffin pan, add a bit more of the toasted coconut to the top.
For a rich, chocolatey muffin, add a few chocolate chips. You can also use your favorite chocolate bars instead of milk chocolate chips. Melted milk chocolate adds a delicious burst in flavor and gives the bar a chewy, gooey texture that is hard to resist.
Flavorings and Extracts Can Make the Difference!
Vanilla extract is a popular go-to to improve the flavor of a box mix. Vanilla extract not only adds a lovely flavor to the muffin batter but also enhances the flavors of other ingredients. To create different flavor profiles, you can try other extract flavors like lemon and almond.
For rich and flavorful muffins, add cinnamon, nutmeg or cocoa powder. 1 teaspoon (4.25 grams) of your choice spice. Although cinnamon, nutmeg and cocoa powder are all delicious choices, they are not the only ones. Pumpkin pie spice and allspice are also great options. You can also check your spice cupboard to find other spices and blends.