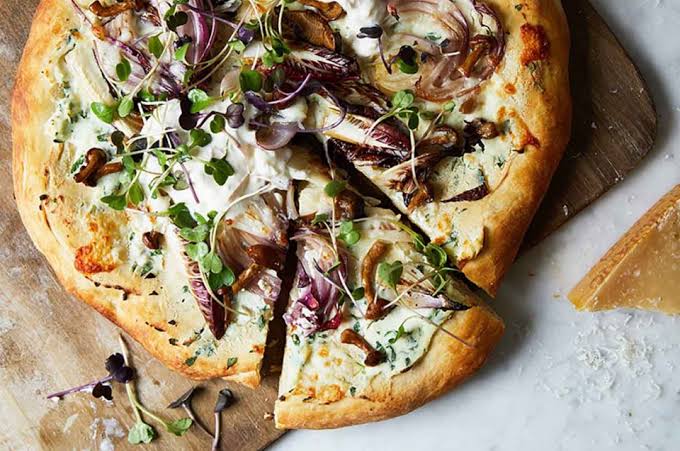 Nowadays, veggie pizzas are very famous as people are becoming health conscious, but such pizzas can always be a challenge for those who make it. This is because of the water content present in the veggies that can end up making the crust soggy where it such be a crispy and crunchy pizza in the first place. But there are many pizza style toppings and a few simple baking methods that can guarantee a perfect crust every time just like the best pizza in Peoria Arizona. Refer to the tips below for the same.
Let the fresh mozzarella dry
If you are using fresh mozzarella, know that it has 52 percent water content. So while it is adding more flavour and a visual appeal, ensure to dry it before you add it to the crust. But if you are using regular mozzarella, skip this step because it doesn't have much water content than the fresh one. Rather than slicing the mozzarella and adding the cheese to the crust. Set the pizza slices on a paper towel in order to absorb the extra moisture for at least 15 minutes to drain both the sides.
Use higher heat
The heavily topped veggie pizza must always be cooked at a higher temperature. This seals the crust before it can suck in too much moisture. Not every crust absorb the heat. Good quality dough balls are made from imported Italian flour and work amazingly in the high heat oven at 600 degrees F and up. Always feel free to experiment to seek the right temperatures because not all ovens work the same.
Use pizza dough balls
If you don't like making pizza on the par baked crusts, then you can always go for dough balls. They have low moisture content which keeps the sogginess at bay when you add the veggies. Never let the moisture ruin your pizza. Always use the right dough instead. Choosing the right product for your needs for keeping the sogginess away is the right way to serve the veggie loaded pizzas.
Use par baked pizza crusts
This is the best option when it comes to pizza crusts. You can also grill your veggies before you put them on the crust for adding flavour to the toppings and eliminating the moisture content from it. Using par baked pizza crusts give you a feel of a typical hand tossed dough and a unique taste.